Qahar is my best friend and we will be 4EVER friends
E-mail add: Qahar_afg@hotmail.com
My chat nick

TO MY
PAGE ON THE WEB
Hello friends...
My name is Khwaja Wahid Ahmadi my age is 17 years,
I am from Afghanistan and my current location is Pakistan, Peshawar. I made this page to show the world our afghans in there daily life, Meet my friend Qahar Khushkhui he is my best friend and now he is going to London so he has stay in Malaysia, if you have any question from him send him E-mail to
and by the way he is also Webmaster he is the member of Afghanonline.com.
I don't have more to say.
thanx for visiting my web page.
Note: Pictures which are located in Afghans Photo Page are all copied from Afghana.com.
---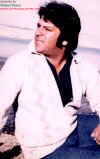 Ahmad Zahir, undoubtedly the greatest Afghan singer ever. The feelings can not be explained in words but can be felt through his inspiring music. His music lives on in every Afghan household regardless of their ages. For people who never heard his music or to the ones that grew up with his music, we welcome you to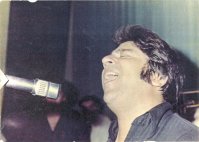 If you have any comments about the
site then feel free to contact me
you can E-mail me
AT:
---
Last Updated: July 10, 2001 22:51
Copy Right 2001
Webmaster Wahid Ahmadi